Welcome to the CAM library of downloads and resources that we hope will help you manage your dog's arthritis effectively.
Help yourself to our free downloads for your personal use, we'd appreciate you not sharing them elsewhere. There is a wider resource centre available in our Members Zone, with more being added all the time. For more information on the benefits of becoming a CAM member, click here.
useful owner

charts, checklists & handouts
Use these downloads to help educate and chart your dog's arthritis. You may find some of these useful to fill in and take with you on vet visits. For more, join our member zone.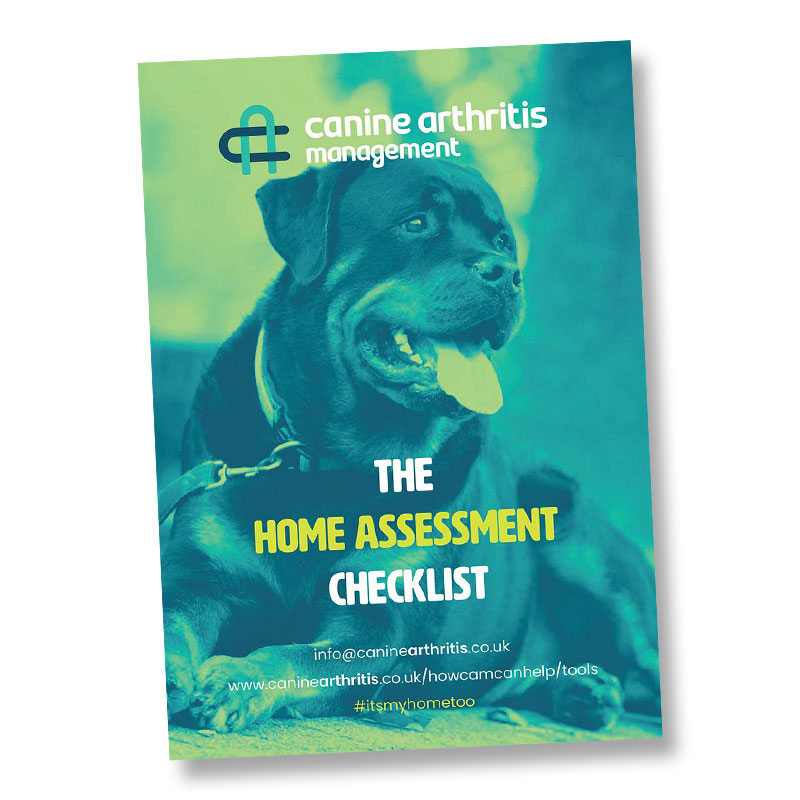 HOME ASSESSMENT CHECKLIST
Make your dog's home environment easier to negotiate to help improve their quality of life.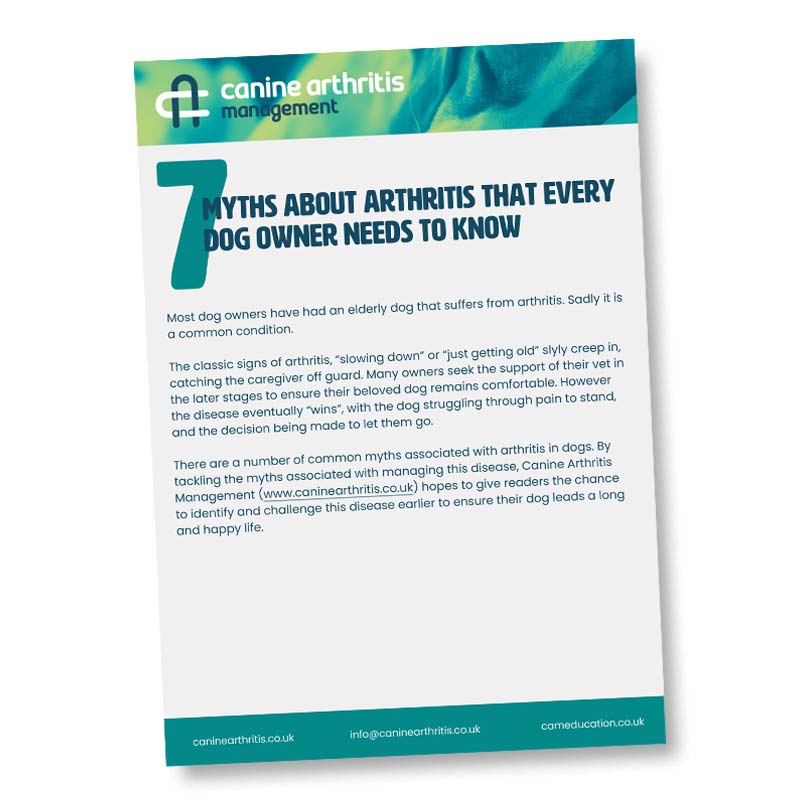 7 MYTHS ABOUT ARTHRITIS
CAM tackles 7 common myths associated with arthritis in dogs to help you identify and challenge this disease earlier in your dogs.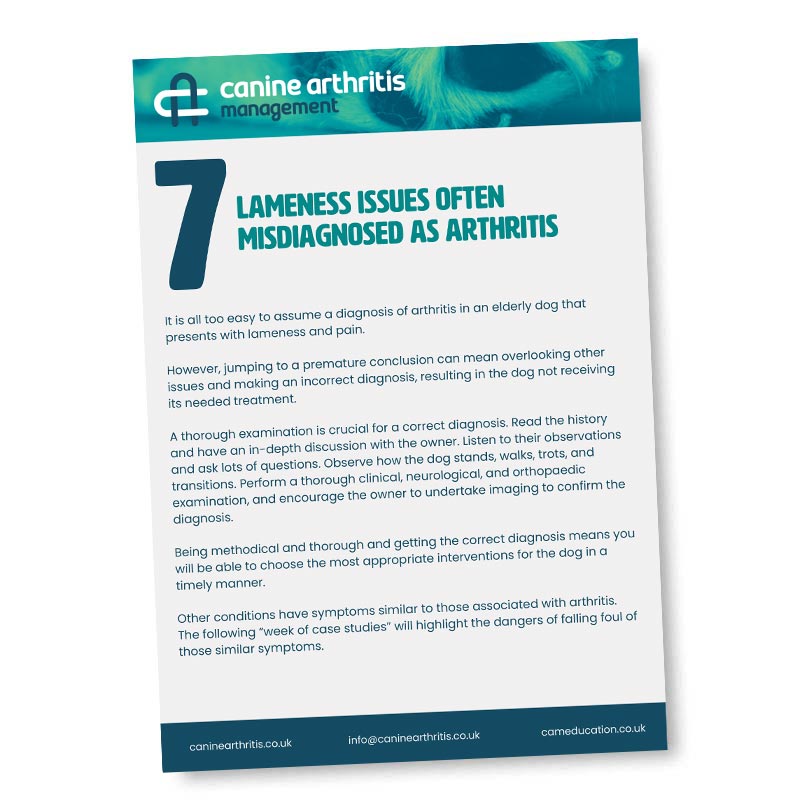 7 LAMENESS ISSUES OFTEN MISDIAGNOSED AS ARTHRITIS
7 case studies highlighting how easy it can be to assume a diagnosis of arthritis when other issues are at play.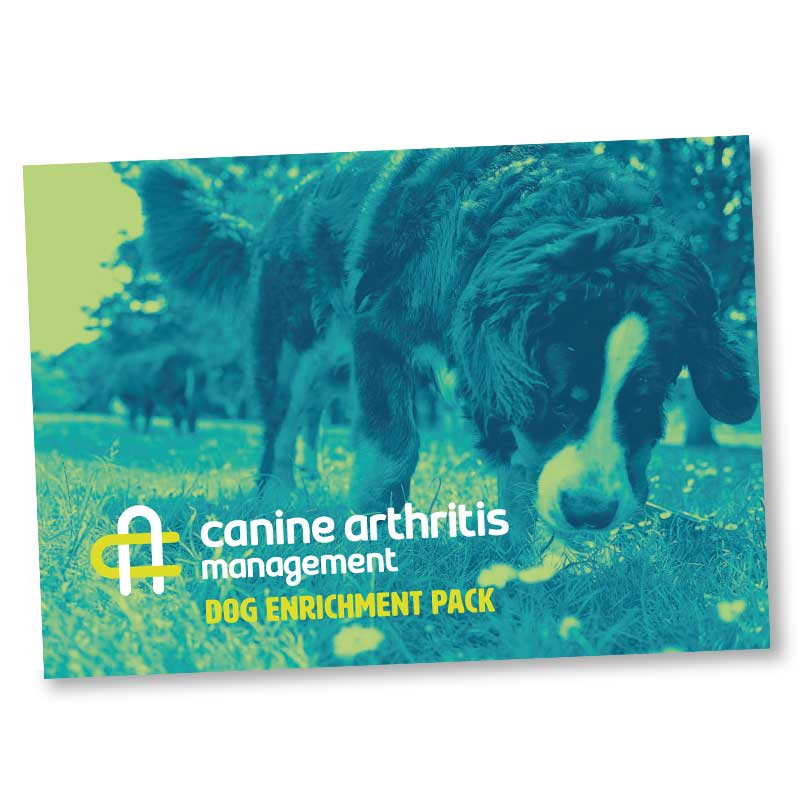 DOG ENRICHMENT PACK
A trio of enriching games designed to bring joy and stimulation to furry friends with arthritis promoting pawsitive moments and enhancing overall well-being.
Below are links to view tasters of just a small selection of our booklets.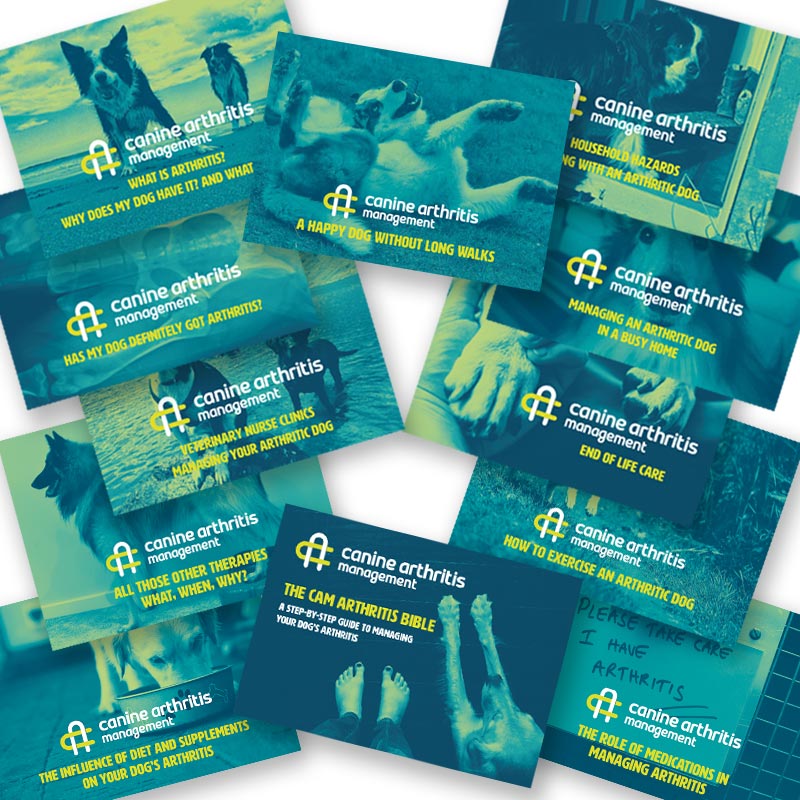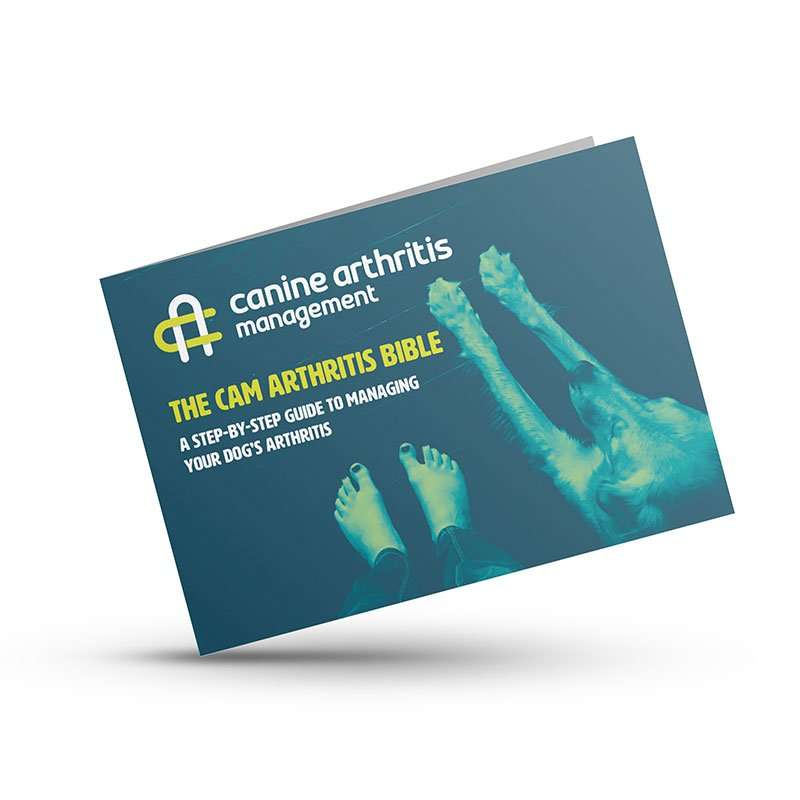 THE CAM ARTHRITIS BIBLE
This booklet aims to keep it simple and help you find a management plan that is right for you and your dog.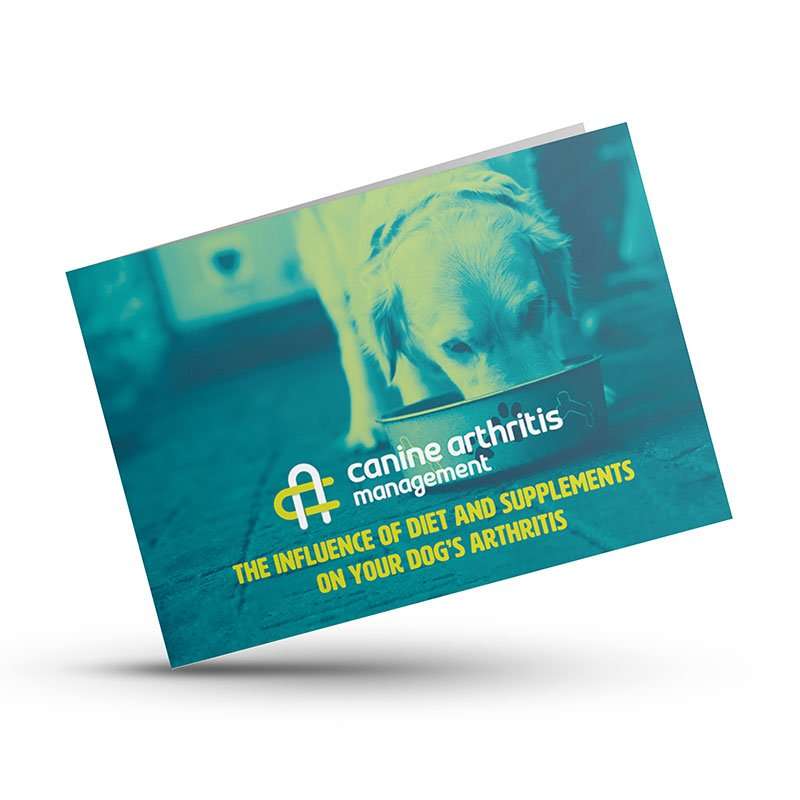 THE INFLUENCE OF DIET AND SUPPLEMENTS ON YOUR DOG'S ARTHRITIS
We do our best to guide you through the quagmire of information the best we can with the current resources we have.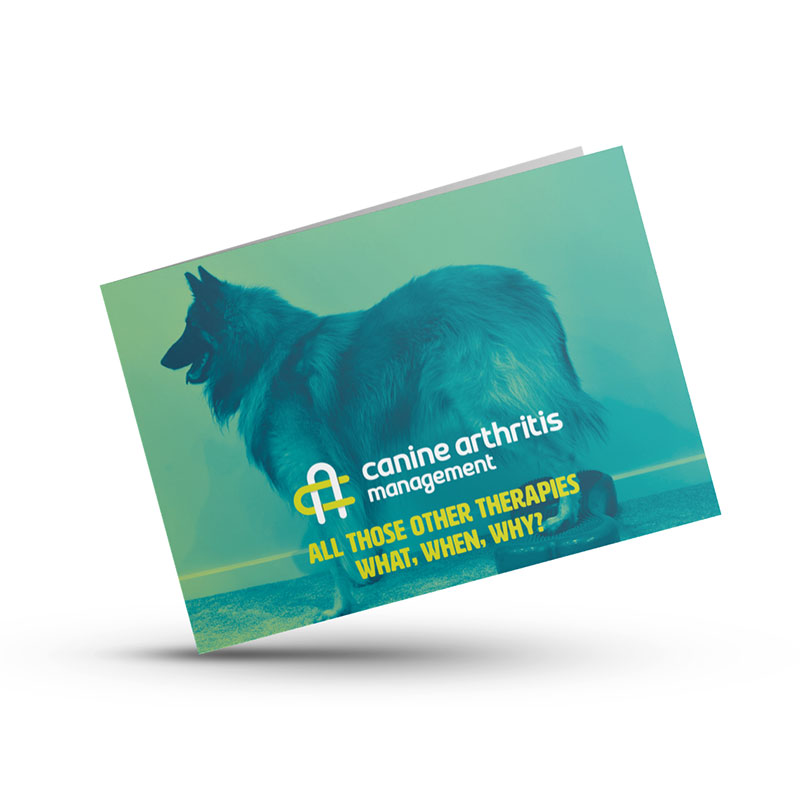 ALL THOSE OTHER THERAPIES - WHAT, WHEN, WHY?
Understand what each therapy does, when to use it, how to choose a suitable therapist, and what to expect.
CAM has appeared in a number of magazines, press articles, podcasts and website interviews. A few are available to view and download below.
Our mission is to make caring appropriately for your dog with arthritis as stress free as possible, helping you to enjoy your time together with your pet. Doing nothing isn't an option, so check out all our information on Managing Arthritis, and take a look at all the more active ways we can help, too.
MANAGING ARTHRITIS?
Follow our practical and easy advice to help make life much more comfortable for your canine friend.
BECOME A CAM MEMBER
Join our Member Zone to gain access to everything CAM has to offer to help you and your dog's journey with arthritis.