CAM HELP

FOR VET NURSES & NURSE CLINICS
CAM believes in the multimodal approach to managing arthritis and that needs a multidisciplinary team in which veterinary nurses play a massively important role. In fact we go as far as saying "vet nurses rock"!
You, as veterinary nurses are highly qualified, dedicated, empathetic and committed individuals who put their heart and soul into your work, and we want to help you achieve your ambitions with ease and a smile on your face!
Please find below information about our our CAMAdvocate course, and more tools and products to help you in your arthritis clinics.
Owner education is the cornerstone of gold standard canine arthritis management, not only because a well-informed owner is more likely to be compliant with a management plan, but also because there is so much an empowered owner can do to manage and influence the disease process at home. CAM is committed to providing unbiased education resources for both owners and canine professionals, and through the CAM Education Initiative, we are aiming to revolutionise owner education in veterinary practices worldwide.
CAM VETERINARY PRACTITIONER

ONLINE COURSE
This self-paced online course delivered by CAM is the most comprehensive overview of Canine Osteoarthritis available for veterinary professionals worldwide.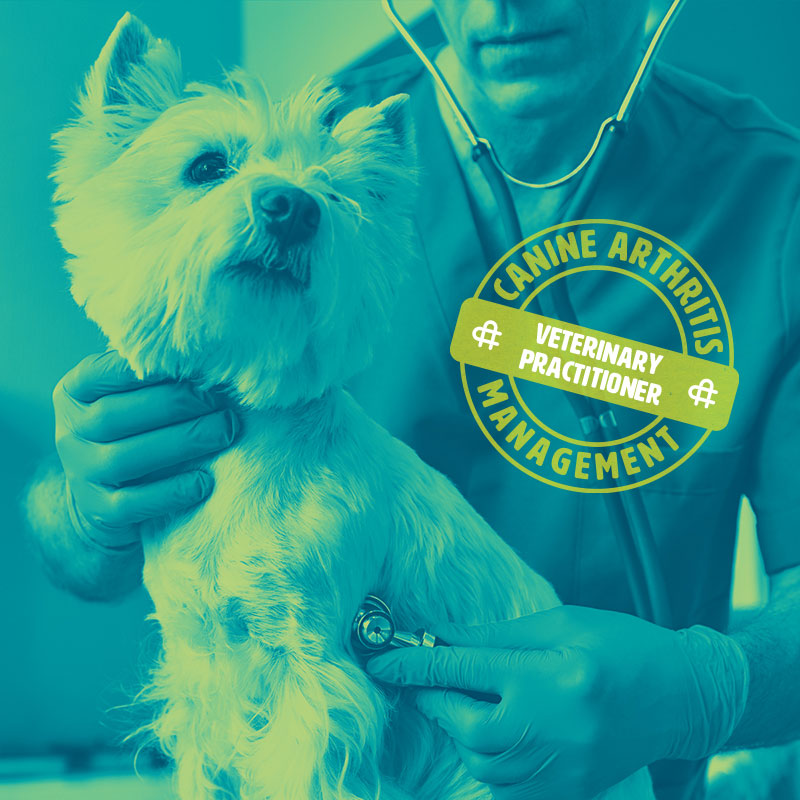 About the course:
15 case-based learning modules
10 hours of lectures
Race approved for 11.5 CEU
This fully online, self-paced course comprises 15 modules and provides the veterinary professional with case-based learning encompassing all aspects of canine arthritis management, from identification and diagnosis to multimodal management and end of life care.
Written by award-winning CAM founder and first opinion practice vet, Dr. Hannah Capon, MA Vet MB MRCVS, CCRP, the course aims to give the practitioner the knowledge, skills, and confidence to successfully manage canine and feline osteoarthritis cases, with a focus on an evidence-based, multimodal approach and successful owner communication.
Earn Continuing Education Units/Credits While You Learn!
CAMADVOCATE

online course
CAM is proud to present their first online modular course for the canine professional to improve their understanding of canine arthritis, and to define their role in identification, diagnosis, and management of this neglected condition.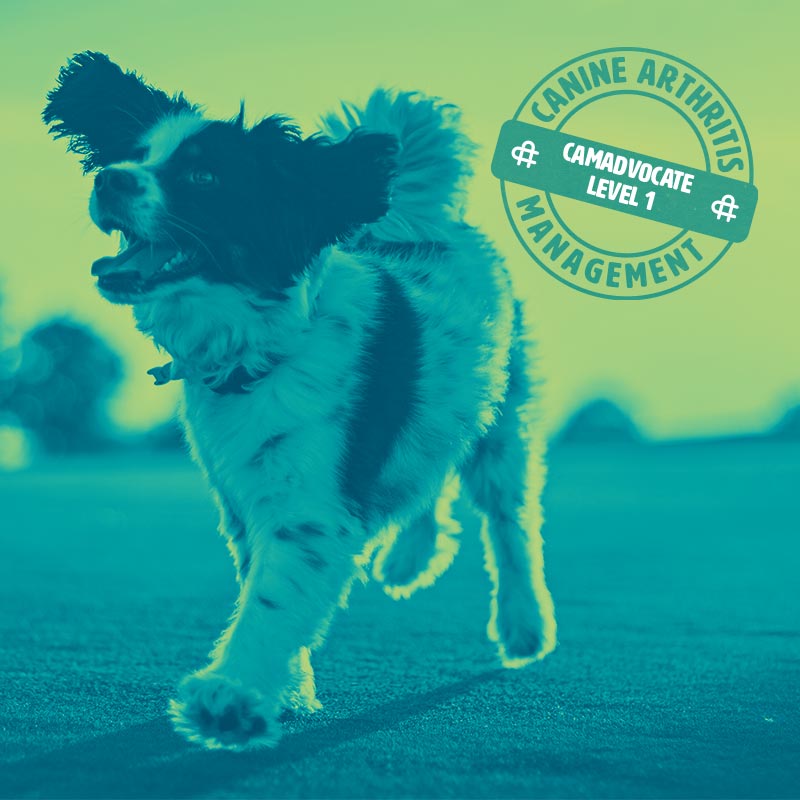 Course objectives for candidates are:
To build an increased awareness and deeper understanding of canine osteoarthritis
Be able to improve their identification of dogs with osteoarthritis
Understand the canine professional's role in supporting an owner and their dog from suspicion to a long-term management plan
Participants are taught through case-based learning.
The course enables quick incorporation of evidence-based principles into the participant's service provision with relevant downloads and owner focused resources.
On completion of the course participants will be able to use the title CAMadvocate, and resources are available on course completion to advertise their superior understanding.