Canine Arthritis Management (CAM) is a veterinary driven online resource aimed at caregivers of dogs with arthritis, as well as professionals working in the field of canine welfare and pain management.
It was set up in 2015 by Veterinary Surgeon, Dr Hannah Capon, a first opinion vet with 20 years of experience in clinical practice. One afternoon in clinic, Hannah had to euthanise two otherwise healthy dogs as a result of chronic pain from arthritis that could no longer be managed. This, combined with Hannah's own dog Holly being diagnosed with arthritis, made her stop and reflect that so much more could be done to improve the quality of life for dogs with arthritis. CAM was born and this was the start of Hannah's lifelong passion to educate both canine caregivers and professionals in the early identification and multimodal management of arthritis in dogs.
CAM aims to change the fact that arthritis is one of the major causes of elective euthanasia in dogs in the UK and across the world. By educating caregivers and professionals about the disease and the earlier recognition of pain in dogs, arthritis can be better tackled to give our dogs longer, healthier and more comfortable lives.
CAM believes in an evidence based approach to ensure professionals and caregivers have the most clinically effective and up to date knowledge to diagnose, treat and manage canine arthritis. CAM provides a range of resources to help caregivers and professionals gain comprehensive knowledge on the recognition and multimodal management of arthritis.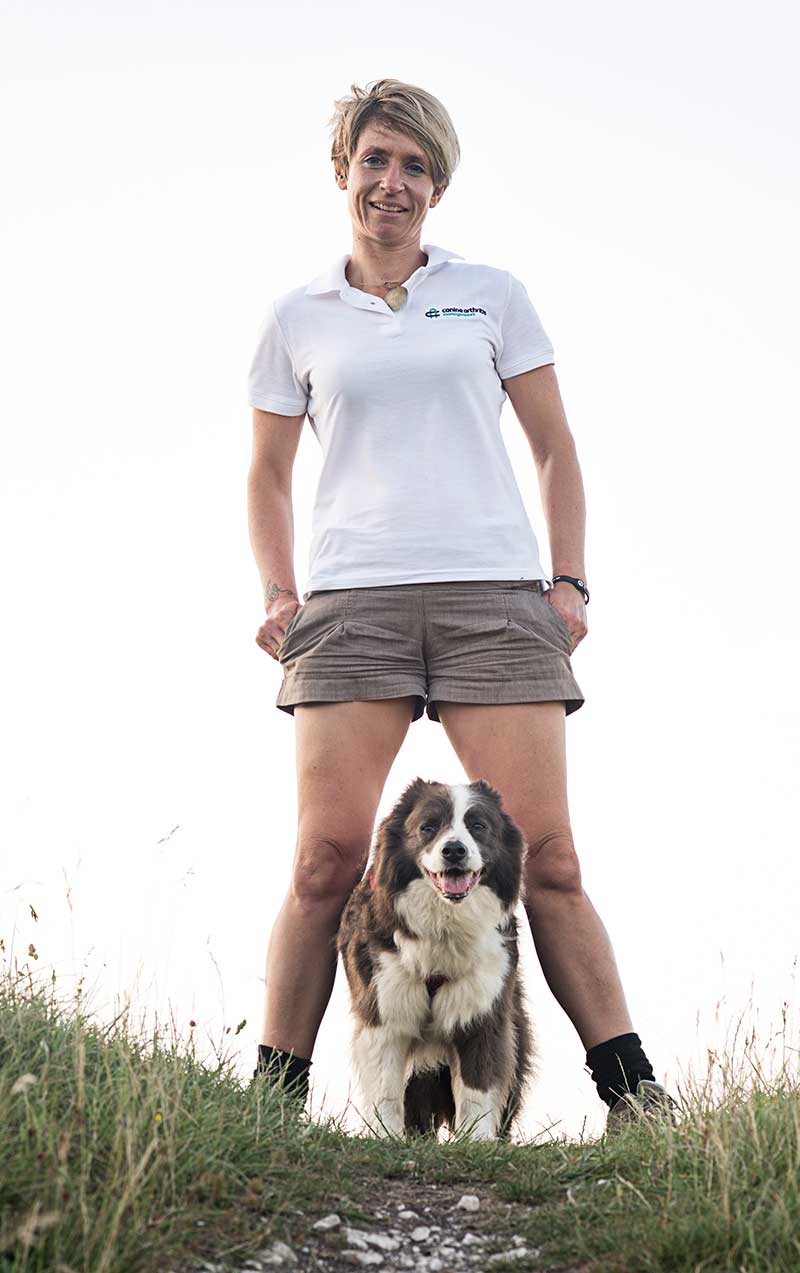 Our mission is to make caring appropriately for your dog with arthritis as stress free as possible, helping you to enjoy your time together with your pet. Doing nothing isn't an option, so check out all our information on Managing Arthritis, and take a look at all the more active ways we can help, too.
MANAGING ARTHRITIS?
Follow our practical and easy advice to help make life much more comfortable for your canine friend.
BECOME A CAM MEMBER
Join our Member Zone to gain access to everything CAM has to offer to help you and your dog's journey with arthritis.