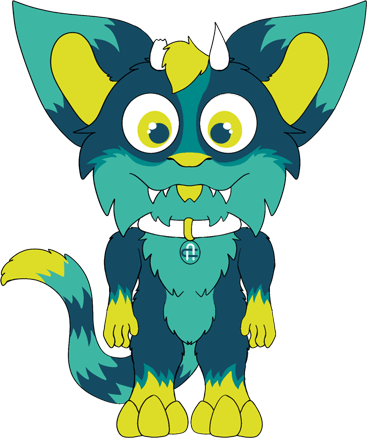 Chronic pain medicine is a rapidly evolving field with new drugs, diets, therapies and surgeries being developed.
The field of veterinary chronic pain medicine and veterinary orthopaedics is rapidly developing with new drugs, diets, therapies and new surgeries being developed.
We already have excellent tools to do a great job at managing the disease, if they are used promptly and correctly. The addition of further treatment options that aim to be more effective at slowing the progression and controlling the clinical signs associated with the disease are emerging.
Below are a few areas where there are huge developments.
This is a rapidly growing specialist field. It may not be offered in your own practice, but it can be accessed either at large veterinary referral centres, that are equipped to offer the latest treatment options or as external services that complement your veterinary practice's offerings. Additional interventions such as therapeutic exercises, manual therapies, electro-therapies, acupuncture and hydrotherapy can be positive additions to a multimodal management plan. Ask your vet who they would recommend.
The aim of rehabilitating arthritis cases is to restore function, improve mobility, and relieve pain. As well as helping the owner construct a plan that they can continue in their own home.
When performed in trained, skilled hands the results can be astounding. It takes some time and financial commitment from the owner and results may take time, but it can reduce reliance on medications and increase a dog's physical capability and quality of life long term.
treatments into the joint
Into the joint treatment focuses on targeting the primary complaint with the intention of treating the disease and not just the clinical signs.
There is not one intra-articular treatment solution for all joints. At different phases of the disease a different biological challenge is posed and this directs which product would be suitable to be injected into the joint.
An increasing number of practices around the country are embracing intra-articular joint therapies. Some are using them with preventative health in mind, such as during joint surgery, others are using them to control the clinical signs of arthritis.
It is established practice within equine sports medicine, however it is still paving its way in canine medicine, so it is not as widely practiced. It is becoming more accessible in general vet practices with mobile visiting services, and in-house equipment, however your vet may wish to consult a specialist prior to suggesting your dog is suitable for this approach. Clinical trials in dogs are promising but more controlled studies are needed before these therapies are likely to be considered in routine management plans.
Dr Cameron Black - CAM's specialist education adviser, has extensive experience in this field and offers the following advice.
Summary of the benefits of targeting locally rather than treating the whole body through medication

a. Provides direct benefit to the root cause of symptoms which may help to slow the degenerative process as well as the pain
b. Potentially reduce whole body unwanted adverse events.
‌

What is currently available:

Stem cells
Platelet Rich Plasma
Hyaluronic acid
Hydrogels
Anti-inflammatory steroids
Local anaesthetics
Radioisotope therapy
Steroids
‌
If you would like to know about these approaches please join the CAM Member Zone where Dr Cameron is hosting a section offering further advise via Tea & Chats, Facebook Lives, Videos, Blogs and Articles.
New medications are being developed that work on different regions of the pain pathway. A relatively new anti-inflammatory, a piprant, is now available that is more targeted in its action, and thus should have less side effects. Grapiprant is different to non-steroidal anti-inflammatory drugs as it targets a specific receptor further along the inflammation cascade, rather than an enzyme that controls the formation of multiple inflammatory mediators. Through a more targeted approach we would expect fewer adverse drug reactions.
Medications are also being developed that have differing durations of action to improve overall pain control as well as differing formulations to ensure owner compliance.
Monoclonal antibodies (mAb)are becoming mainstream in human medicine, but are relatively new in veterinary medicine. A mAb that has been used successfully against atopic dermatitis, a hard to manage itchy skin disease, for a number of years and is now considered a first line approach. A relatively recent development, bedinvetmab, is a mAb against nerve growth factor (NGF) which is an integral driver of pain signal transmission. Specifically reducing NGF reduces the likelihood of noxious stimuli signals being received by the brain and perceived as pain. This group of medications are classified as a drug but are actually proteins, engineered copies of dog antibodies, which have very low side effect profiles.