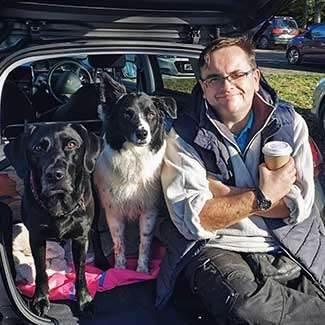 Certified Animal Behaviourist & Behaviour Consultant to Pet Remedy & British Isles Grooming Association
Andrew is a Certified Animal Behaviourist with Association of INTODogs whilst also being the Chair of INTODogs. He is the behaviour consultant for Pet Remedy and the British Isles Grooming Association. Andrew has played a leading role in the UK Dog training and behaviour community, having been the and the driving force behind the UK Dog Behaviour and Training Charter. Andrew is the owner of Train Positive Dog Behaviour and Training and runs a Facebook Comminity Group Dog Centred Care.
He also works to support many dog rescue organisations around the UK. With a degree and background in human psychology, Andrew is passionate about exploring the emotional experience that lies behind behaviour, both in dogs and the humans around them.