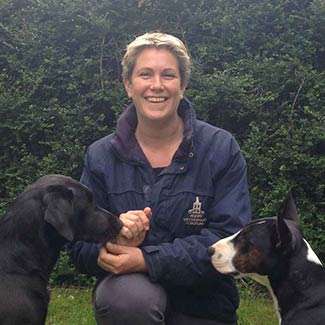 Veterinary Surgeon & Behaviourist
Dr Amber Batson graduated from the Royal Veterinary College in 1999. She quickly became very interested in behaviour and undertook a number of qualifications about canine, feline and equine behaviour and welfare.
Amber currently works primarily in providing education to owners and professionals in order to improve our understanding of behaviour both to aid our relationships with animals and also to better recognise and address any health/welfare issues. She feels passionately about bridging the gap between up to date science and practical applications of that information.
She also continues to work in clinical practice as a behaviourist and as a vet.